Brand new things!
I once heard an old saying that if we do what we always did we will get what we always got. Being an exchange student has proved me that it is absolutely true. By being an exchange student, I have new experiences, new hobbies, new daily schedule that leed me to get the things that I did not get before. So here I am ready to tell you about my new things!
I have been living with a very lovely family in America. This family consists of 5 members. Dawn, Edward, Boy, Evie, Gwen, Harper and Tiggy. Dawn and Edward are my host parents and I do not have any host siblings. So can you guess who are the rest? Yay! Those are the dogs and the cats! I live with 3 cats and 2 dogs. Back home in Indonesia, I have a cat named Budi (he is not officially my cat, he is just a cat who only visits my house very often). Budi does not sleep inside the house. He usually only sleeps in the couch. Here, in America, the cats and dogs sleep inside the house and they have their own place! What makes me so happy is that Boy, the cat, without being forced and asked he sleeps with me! I am so glad that I have a friend who accompanies me at night while I am doing homework or just reading novel and going to bed of course! Beside Boy, there is Evie. She is so fat and that fact makes me can not stand to touch her stomach. I know she does not like it when someone touches her stomach. But I always do. I know I am being a jerk, I am sorry Evie lol. Last but not the least, there is Gwen. She is a very high class cat that I have ever known. She walks like a model and acts like a lady. Edward and I usually call her Miss Gwen. She is really is. Beside the lovely cats, the dogs are also so friendly and adorable! They bark when there is people outside the house. No wonder every time I go back home from school, they always bark from inside the house. It makes me so glad because I feel like they welcome me home. Sometimes I also help Dawn to walk the dogs and it is so much fun!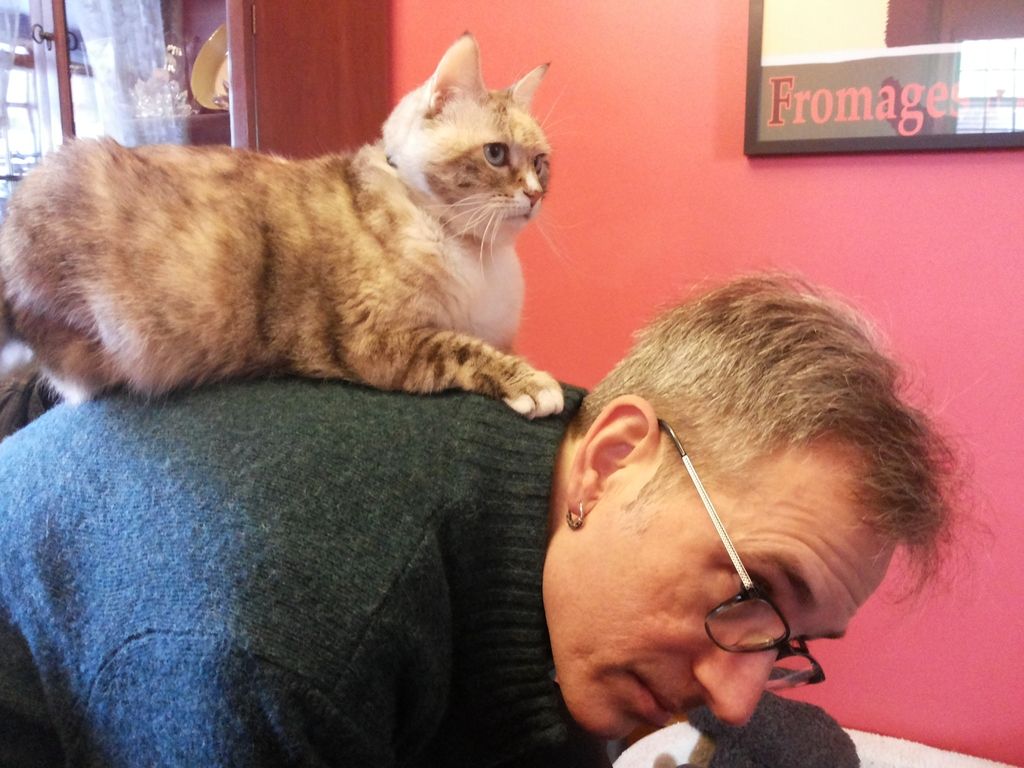 Here, I go to Northwestern High School. It is a school with about 2,000 students. I go to school at 9.30 am and end at 4.10 pm. I am glad that I have longer time laying on the bed in the morning XD. In my school in Indonesia, we, the students, usually stay in one class and the teachers who will move to the classes. While here, we do moving class. That is a very cool thing about school for me! By doing moving class, I meet different people in different class. And that is so awesome! In my school in Indonesia, we do not use lockers. But here, yes! It is so cool! Just like in the movies! Each class has 5 minutes of break. And 45 minutes for lunch. Since it is a big school, the lunch time is divided into 4 periods. I can choose the classes that I want to take here! My top two favorite classes are ceramics class and drama class! They are so cool! The classes are only 8 classes. And in my school, they apply A and B day for class schedule. So in one day I have only 4 classes! Another movie like thing that I get here is taking bus to school! It feels so great! I once missed the bus and I did not feel good. So keep in mind to always catch the bus XD!
Joining clubs or getting involved in many projects is the easiest way to get new experiences and friends. At school, I join International Student Program Club. It is a very cool club! Our latest project is making friends through penpal and we did it! I got a new friend from Ecuador and she is a nice girl! We still get along until now. The next project we are working on is having a trip! Can't wait for that! At school, I also get into sports team. In summer, I played volleyball for my previous school, Gwynn Park HS. While right now, I am in swim team in my high school. We do practice on Wednesday and Friday at 6 am. It is so early in the morning but I really enjoy being in the team so it is really worth it! Beside at school, I also try to get involved in my surrounding. So I decide to get into Teenage Advisory Board in my city library, Hyattsville Branch Library. We do a lot of projects! Our latest project were making diorama and did potcast! We made it! Our next project is making a short advertisement for national contest! Wish us tons of luck! Another club that I am in is Capital Club. It is a club for exchange students who live in DMV area. We did a lot of trips! This month we went to Nasa Goddard Visitor Center! Beside the clubs, I also do volunteering activities. I once did making gifts for kids who are sick, helping kids to wrap gifts for homeless people in Christmas event, and most interesting volunteering ever was volunteering at Indonesia Embassy for an event called Indonesia Cultural Night! I finally could taste satay and tahu goreng!!! It felt so good that finally I could eat indonesian food again!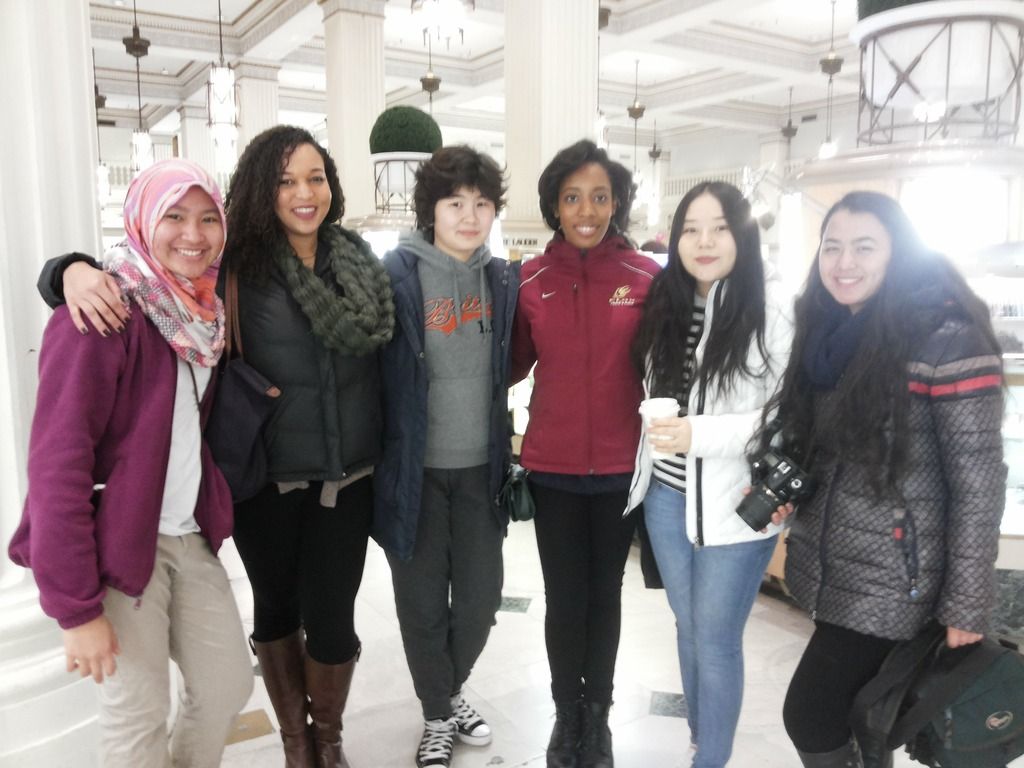 Another most interesting thing is the weather!! Now I know how it feels in winter! I know how it feels to touch the snow! I do not have to watch movies to see the snow, all I need is going outside, and there you go! The snow is outside! Yeaahh! This is winter season! I really can't wait for spring! I heard the flowers going to bloom and everything going to be beautiful!
Having Christmas is so great! I got tons of gifts! My hostmom gave me this gift that I have never thought she would give me. She gave me indonesian noodle! I was so freaking happy!! Besides Christmas, Americans have Halloween and New Year and yeah they are so cool!
The thing is being brave for trying new things is the key to open the window to see the beauty of the world and beauty of ourselves that will get us amazed with ourselves! Be you, be brave!
Silvia Refina Dewi,
Hyattsville, Maryland